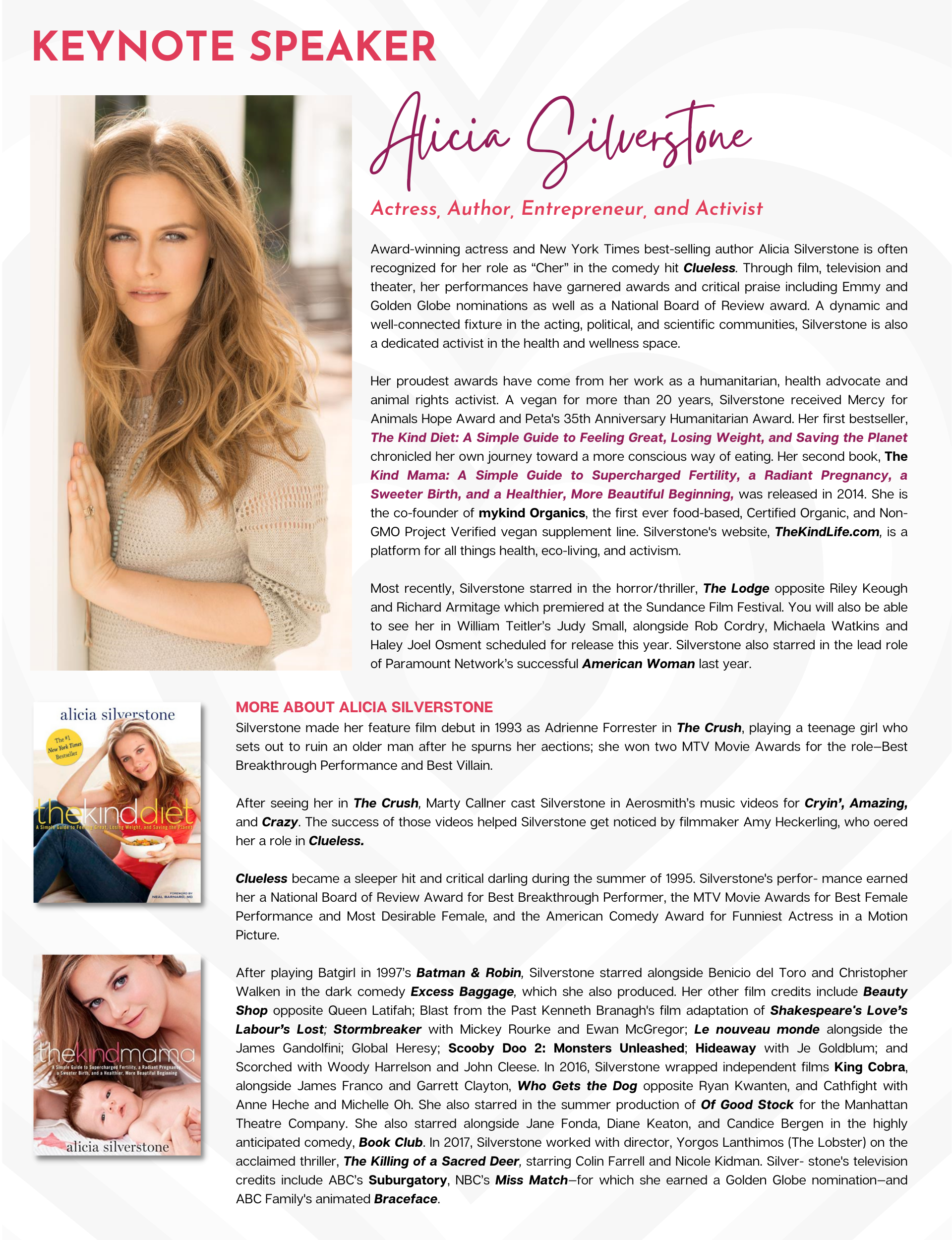 ---
PLENARY SPEAKER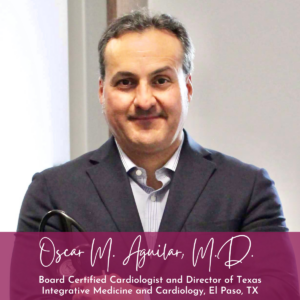 Oscar M. Aguilar, M.D., was born in El Paso, Texas, he grew up in Juarez, Mexico. He received the medical doctor degree from Monterrey Tech, from where he graduated with honors in the top 3% of the class. He then coursed the internship and residency of Internal medicine at the university of Kansas in Kansas City, KS. After this he came back to Texas and did a fellowships or subspecialties in Cardiology, Interventional Cardiology and Nuclear cardiology all at Baylor college of medicine in Houston. During his training he was the recipient of numerous awards like the "The Student Voice outstanding teaching Award", "The Milton Mc Greevy Award", "The Marc Beck Award", "The Roy Edwards Jr. Award" to name a few.
Between 1986 and 1989 during his high school and college days, he was a javelin thrower becoming the Mexican national champion in the discipline as well as 4th place in the Central American games.
He has been working as a cardiologist in El Paso, Texas since completing his last subspecialty in 2003. He served as the director of the cardiology department at Las Palmas medical center, and the Hospitals of providence memorial campus for multiple years as well as the board of directors in both institutions.
Over the last 12 years he added to his training the specialty of obesity medicine as well as the special training in metabolic medicine and nutrition and hormone replacement therapy. More recently he completed a master's degree in public health from the University of Southern New Hampshire. 
Now the main focus in his career is to combine all his training and give a kind of concierge medicine service to his patient with the main goal of providing an integral approach to medicine and cardiology. He is currently the director of Texas Integrative Medicine and Cardiology in El Paso, Texas.
---
BREAKOUT AND PANEL SESSIONS SPEAKERS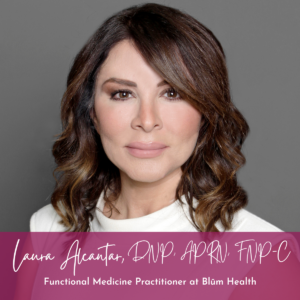 Dr. Laura Alcantar, DNP, APRN, FNP-C, was born and raised in El Paso, Texas. She is a graduate of the University of Texas at El Paso, receiving her Bachelors of Science Degree in Nursing with Cum Laude Honors. She received her Masters Degree as Family Nurse Practitioner from Texas Tech University Health Sciences Center, also with Cum Laude Honors, and completed her Doctoral Degree at the University of Texas El Paso. She is board certified with the American Academy of Nurse Practitioners.
Dr. Alcantar's own battle with polycystic ovarian disease and infertility led her to practice functional medicine, with a passion for health, wellness and disease prevention. She is now the mother of 2 children and is in independent practice at Blūm Health, where the primary focus is providing care through education, empathy, and empowering her patients to take control of their health.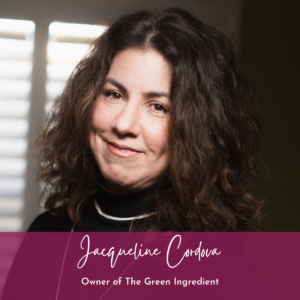 Jacqueline Cordova is a certified health nutrition coach from the Institute of Integrative Nutrition (NY) and the Living Foods Institute (GA). Born and raised in southern California, Jacqueline moved to El Paso in 2001 and developed a passion for health and nutrition during her best friend's battle with breast cancer.  Jacqueline has several years of experience health coaching clients individually and has been teaching classes and conducting workshops for over ten years. Jacqueline has a major in CIS (computer information systems) in the Universidad Autónoma de Guadalajara, Jal. (1994). She has been invited to participate as guest speaker at conferences such as The Wise Latinas summit (Aug 2013), El Paso Museum of History (Healthy Thanksgiving Workshop, Nov 2013 and Earth Day, April 2014), The Rio Grande Cancer Foundation ("Keep on dancing", Nov 2014), Femfessionals El Paso (Feb 2015), El Paso Community Foundation (Cultivate Forum, Jul 2015) and The Autism Society of El Paso (Sept 2015), Ysleta Del Sur Pueblo (2017, 2018), Head Start Annual Texas Conference (2019), El Paso Black Expo (2019) as well as conducted several nutrition and food preparation workshops at El Paso Community College, La Semilla Food Center, Vegetarian Society of El Paso and the Downtown Artist and Farmers Market.  During the pandemic Jacqueline conducted online healthy lifestyle workshops for the Texas Workforce Commission.
Currently she actively reaches out to the community through educational, nutrition and cooking workshops at the Rio Grande Cancer Foundation. Jacqueline is an Instructor at the  OLLI (Osher LifeLong Learning Institute) and Golden Age programs from the University of Texas at El Paso and is also the owner of The Green Ingredient, a health conscious local business that produces plant-based cheeses, gluten-free cookies and crackers.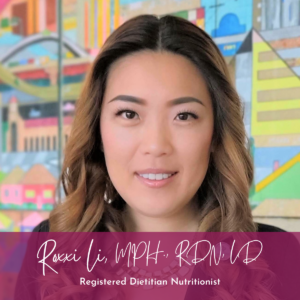 Roxxi Li, MPH, RDN, LD, received her Bachelor's degree from Texas Tech University in Lubbock, TX, and her Master's degree from University of Texas Health Science Center in Houston, TX. She has since been serving her fellow El Pasoans as a Registered Dietitian Nutritionist for over 5 years in the clinical setting. Roxxi is passionate about educating the public on adopting a whole-foods, plant-based diet and lifestyle in disease management and prevention. In her free time, she enjoys gardening, hiking, and volunteering for environmental causes.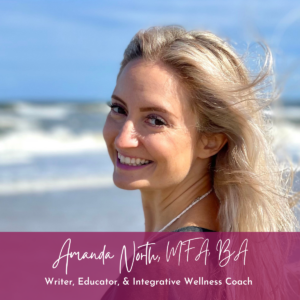 Amanda North, MFA, BA, is a writer, educator, speaker, health coach, and founder of Literary Gastronomy. Her poetry and non-fiction are published in various literary journals and she has spoken at events and conferences over topics such as: literary theory, food-pathways, meditation, spirituality, biblio and narrative therapies. Amanda explored the arts through writing as well as improv and film, spent over a decade lecturing and publishing within academia, and is now pursuing education from a holistic perspective, offering clients various modalities to healing, like creative writing and integrative nutrition.
---
MASTER OF CEREMONY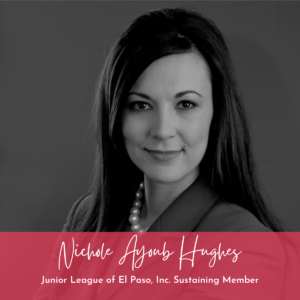 Nichole Ayoub Hughes is a former El Paso news anchor and TV personality. She delivered the evening news on ABC-7 and CBS- 4 for 16 years. She still pops up on the local airwaves now and then as a spokeswoman for various businesses and organizations. Nichole is a member of the Junior League of El Paso where she's devoted most of her time chairing and advising for "A Christmas Fair". She stays active in the community giving her time to many other non profits and civic groups as an event planner and emcee. Nichole is most happy when she is traveling with her husband of 17 years Travis and her four children Heaton, Hampton, Heston and Haven – better known as H4.
---
MODERATORS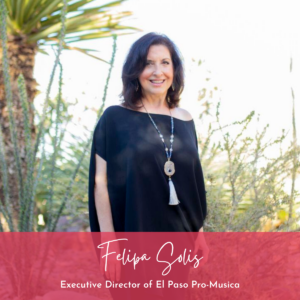 Felipa Solis is has more than 30 years of broadcast experience, having worked at KTSM TV Newschannel Nine, the NBC affiliate in El Paso, Texas. 
Felipa's  love of the community and passion for  the arts lead  her to  the position of  Executive Director of El Paso Pro-Musica.  Felipa has worked  for 10 years alongside  Grammy Award winning  cellist and Artistic Director Zuill Bailey.  El Paso Pro-Musica allows her to work with some of the most amazing musical artists in the world including violinist Itzhak Perlman, which further commits to her passion for education and guiding educational programs for El Paso Pro-Musica. She is proud of the now 5 year affiliation with the UTEP Department of Music in the development of the UTEP Center for Arts Entrepreneurship, coaching  students at the University level, interested in careers in the arts in the 21st century. Felipa Solis has more than 30 years of broadcast experience, having worked at KTSM TV Newschannel Nine, the NBC affiliate in El Paso, TX. 
 Felipa is a 1983 graduate of the University of Texas at El Paso with a Bachelor's Degree in Liberal Arts, and recipient of the UTEP Gold Nugget Award in Liberal Arts. She has been named the Humanitarian of the Year by the League of United Latin American Citizens , YWCA Reach Award Winner, and was honored by the Texas Senate and Senator Jose Rodriguez for her commitment to the Community. She was also named Media Person of the Year by the National Association of Social Workers, the Minority Small Business Media Person of the Year by the Small Business Administration, and the Ruben Salazar Journalism Award by La Mujer Obrera. She was named as a "Woman of Impact," by El Paso Inc in 2020.
Felipa is exceptionally proud of her son, Gabriel, a graduate Magna Cum Laude of Loyola University in Chicago. He obtained his Masters Degree in History from the University of Texas at El Paso. He is presently a fellowship recipient  in the Doctoral Program in History at Columbia University in New York.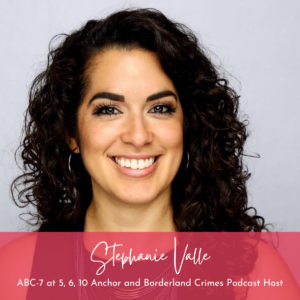 Stephanie Valle started as an intern with ABC-7 in 2001. A majority of her tenure was on Good Morning El Paso as either a reporter, the anchor and the executive producer. In January of 2020, she assumed the role as main co-anchor of ABC-7 at 5, 6 and 10. Stephanie's anchoring and reporting has been commended by the Texas Associated Press Broadcasters and her pod- cast series, Borderland Crimes, was nominated for a Lone Star Emmy in 2021. Stephanie has been recognized by the community, having been voted best news anchor and reporter in local publications, including in 2021 by The El Paso Times and The City Magazine. Stephanie has two amazing children, sits on the board for Candlelighters of El Paso, an organization dedicated to serving children with cancer and their families, and while she has run a marathon, enjoys running shorter distances.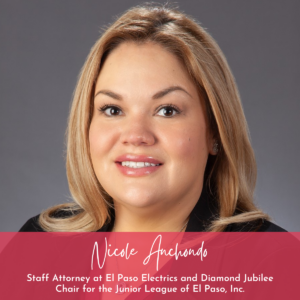 Nicole Anchondo is a proud native El Pasoan.  She earned her J.D. at the University of Texas School of Law and AB in political economy at Georgetown University.  She has also lived in Quito, London, and New York.  Nicole joined the Junior League of El Paso, Inc. ("JLEP") in 2012 when she returned home to start practicing law.  She is currently the Chair of the Diamond Jubilee Committee which is a community project that celebrates the successful projects and organizations JLEP started and invested in over the past 90 years.  She also serves as a mentor in the El Paso Women's Bar Association Mentors in Law & Equality program.  She is employed as a Staff Attorney at the El Paso Electric Company where she enjoys working with her client to help transform the energy landscape.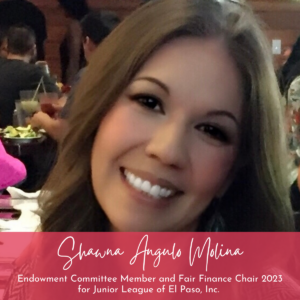 Shawna Angulo Molina is a working mother and wife. She is originally from the San Francisco Bay Area, and loves her California teams, but living in El Paso for 20 years, she now calls this Southwest city her home. She has been in League for 5 years, and loves the devotion and support of like-minded women for her El Paso community. She loves reading with her 3 year old son, traveling, and running.
---
Questions?
Contact us at wwsjlep@gmail.com or call us at 915-584-3511, M-F 10:00 AM to 4:30 PM
---
MENU
Proceeds from The Women's Wellness Summit, benefit the community projects and programs of the Junior League of El Paso, Inc.