Active Member of the Year Award – Jessica Villalva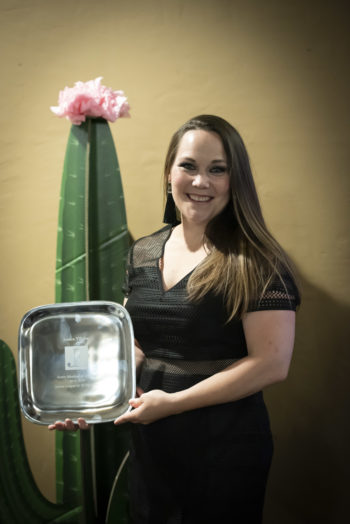 Jessica Villalva became an Active member in the Junior League of El Paso, Inc. in 2017-2018. Her first placement was on the Community Research & Impact Committee where she worked tirelessly to develop the Ending the Silence project. She loved the project so much she requested to chair Ending the Silence in its inaugural year. Victoria Enriquez, a member of the Ending the Silence Committee when asked to describe working with this chair stated "Jessica is a dynamic leader who has empowered our Ending the Silence committee to take on a new project and make it our own. Because of her selfless leadership style we had a wildly successful year and have been able to impact over 3,000 students in our community, and we are one step closer to breaking the stigma of mental health."
For 2019-2020, Jessica will lead the Building for the Future committee in what is sure to be a successful Capital Campaign to secure our new home. She is a graduate of the University of Texas-Arlington where she obtained a Bachelor of Science degree in Political Science and a graduate of St. Mary's School of Law. She is a mom to three adorable children, and runs a successful small business.
---
Sustaining Member of the Year Award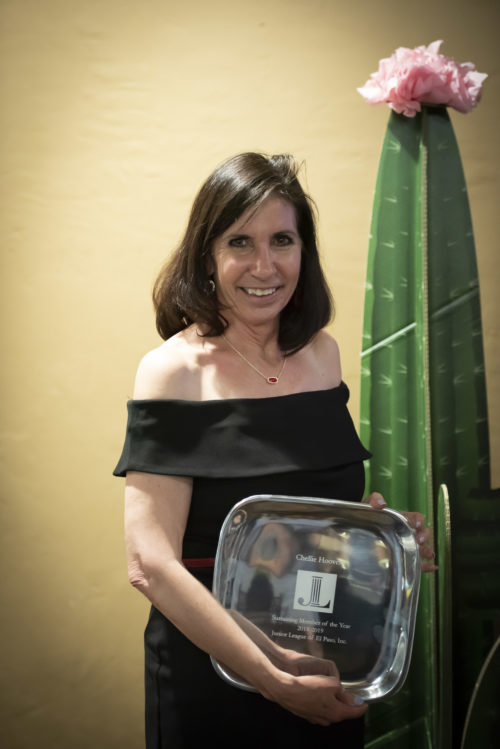 Chellie Hoover, a 30-year member of the Junior League, has been extremely generous to our organization and our membership for many years, and this year was no exception. Her many accomplishments in JLEP include:  she chaired El Paso Desert Botanical Garden, A Capital Campaign, Christmas Fair Finance, A Christmas Fair, Education, Training and Development, Grants Research, the Provisional Committee, Nominating, Headquarters, several Past Projects and was even Vice President of Communication. She is also well known for her dedication to our beloved project, Music Therapy for the Elderly and has been a Good Time Singer for many years. As a Sustainer she has served as an advisor to many committees including Sustainer Co-Chair in 2016-2017 and is the Christmas Fair Sustaining Advisor for 2019-2020.
She is the owner of a successful real estate appraisal company, Hoover Appraisal. She has been recognized nationally for her work in the industry. In addition to her work with the Junior League she has served on many boards in the El Paso Community.
---
Julia Gilbert Award – Laura Strelzin Bagley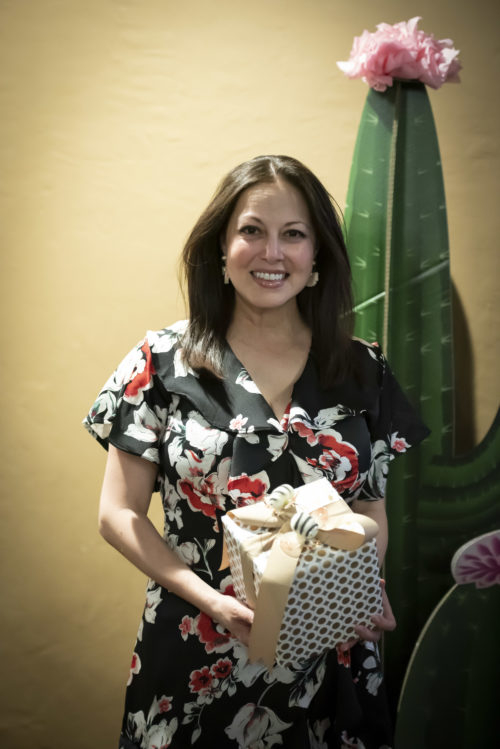 Congratulations to Laura Strelzin Bagley, the 2018-2019 recipient of the Julia Gilbert Award.   She has been with the Junior League of El Paso since 2007 and has served on multiple Christmas Fair committees, including Auction, Special Events, and Fair Reservations, Secretary, and Printing. She has chaired Public Relations/Marketing, Christmas Fair Hospitality, Rise Up, RDC, Provisionals twice, and has been Vice President of Administration and Vice President of Communications. For 2019-2020, she will serve on the Board as the Diversity and Inclusion Chair.
Laura graduated college from Texas Tech, and is married with two young children.   She is in her 18th year of teaching at her alma mater, Franklin High School, and has won the Texas Outstanding Teacher of the Humanities Award, the Campus Teacher of the Year Award, and she is a Leadership El Paso graduate. She serves as the El Paso alumni Recruitment Chair for her sorority.
Laura is a wealth of knowledge when it comes to the Junior League. She is exceptionally smart, impressively organized, and is a natural leader and educator. She is thoughtful, well-spoken, and a true asset to JLEP. She inspires and empowers those she works with and brings humor and passion to each of the roles she takes on. She is ambitious, determined, motivated, and enjoys raising the bar wherever she goes. She is described by her fellow League members fondly.
"She is so rich in knowledge on all things JLEP, and really all things in life. She is one of the most nurturing, caring, compassionate people I have ever met and working alongside her taught me so much. I am happy to say that she was an amazing chair, and now an amazing friend."
"Laura is someone who wants others to succeed. She's a born connector. As a provisional I never felt like I wasn't part of the bigger picture because she was constantly making introductions and helping us feel welcome. I felt that she took on the role so naturally and really felt like someone I could talk to or lean on."
Congratulations Laura Strelzin Bagley!
---