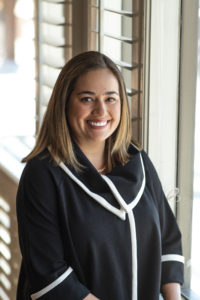 Active Member of the Year Award – Erin Miller 
Erin is a proud graduate of Leadership El Paso, among her many volunteer efforts. She keeps busy with her close-knit family, beloved pups and many hours biking and competitive racing. She joined our League in 2014, and has served on Christmas Fair hospitality, auction, Fair Finance Chair, and in 2019-2020 served as Treasurer.  It is in this placement that Erin has brought our league into a new era.  She streamlined our financial processes to go paperless, in anticipation of a temporary headquarters situation and created new strategies. Erin dove in above and beyond her placement during our months without an employed bookkeeper. Erin's professional skills have been invaluable but her tenacity, patience and dedication have been truly essential for this year's financially successful League year.  We are indebted to you Erin, congratulations!
---
Sustaining Member of the Year Award – Julie Kallman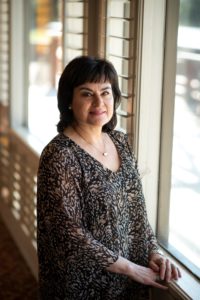 Let's congratulate Julie Kallman, our sustainer of the Year! Julie is an inspirational hard worker.  She is a UTEP alum with a degree in business, with passions for music and dance.  Her heart belongs to her children, who can vouch for Julie's tenacity, and selflessness, going above and beyond for those she cares about, creating an indelible presence in our community.  This past year, Julie served as the sustaining advisor to the Board.  Julie joined JLEP in 1990, where she served on Christmas in April, Past Projects committee, and Community Research prior to chairing Midnight Basketball, Nominating, and Placement.  Julie served as MAL, VP of Membership, and VP of Finance before becoming President in 2003. This year we were uniquely fortunate to have a sustaining advisor who truly mentored each and every Board member.  Her passion for community projects, her hands-on support with the transition out of our building, her accompaniment on the hunt for our new office was only paled by the love she has for our members.  At every turn, Julie was present to support our leadership team behind the scenes, to guide our newest members, to inspire our actives with memories of past JLEP legacies, and to create a beautiful farewell to headquarters for our sustainers.  Congratulations Julie, you exemplify the spirit of our League!
---
Julia Gilbert Award – Carolyn Copeland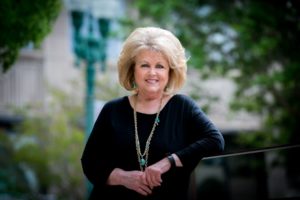 Please give a round of applause for our Julia Gilber Award winner for 2019-2020, Carolyn Copeland. this beautiful lady has been an Active member of JLEP since 2009. Although she has been on many placements, her heart is with the Membership of JLEP. She is hard working, humble, respectful, caring, and willing to go above and beyond always, a leader, and has truly honed her skills over the years in JLEP. Like Julia Gilbert was, Carolyn is selfless and giving to all she meets. She's willing to do whatever is needed and doesn't ask for anything in return. She's a wonderfully well read, smart, savvy: a great friend, mom, wife, and daughter. She spent the last two years acknowledging and supporting each of our members, especially this year as Placement chair. Carolyn will be the Provisional Chair for 2020-2021 and we can't think of a better place for her to spread her love, warmth and wisdom. Congratulations to our Julia Gilbert Award winner for 2019-2020, Carolyn Copeland.
_________________________________________________________________________________________________
Better Together, MVP Award – Allison Marshall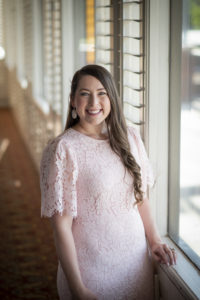 Special circumstances call for special awards.  Congratulations to Allison Marshall, the very deserving recipient of our "Better Together" award.  Allison is a graduate of Baylor University, with a degree in business and entrepreneurship, and currently serves as Vice President at T&T Staffing.  A native El Pasoan, she has always been a leader in every endeavor, for example as President of her chapter of Kappa Alpha Theta, and has been a singular force for JLEP's 2019-2020 year, even as a busy mom, with another daughter on the way.  She joined JLEP in 2013 and served on B.E.A.R Storytime, Placement, and Nomination committees, as well as our Instant Impact chair, and Placement Chair before her role as an officer as VP of Membership.  Her leadership this past year, as VP of Administration, created the resolution for the many challenges our League faced this year.  Without her organization, poise and dedication, we could not have accomplished surviving months without an in-house bookkeeper. She streamlined the application process, greeted the stream of interviewees with professionalism, and engaged our League into the permanent solution.  The biggest obstacle was a successful move from our Thunderbird home.  With the staggering mountain of a decades-old JLEP memories, and a full office, Allison guided us out of our long-time home and into a new temporary space, all while inspiring our dear secretary to flourish in the transition, and providing critical advice during the hunt for our future home.   Allison's foresight and dedicated leadership were a pillar for the unique JLEP transition and we are indebted to her leadership for our successful year.  Congratulations Allison!
---