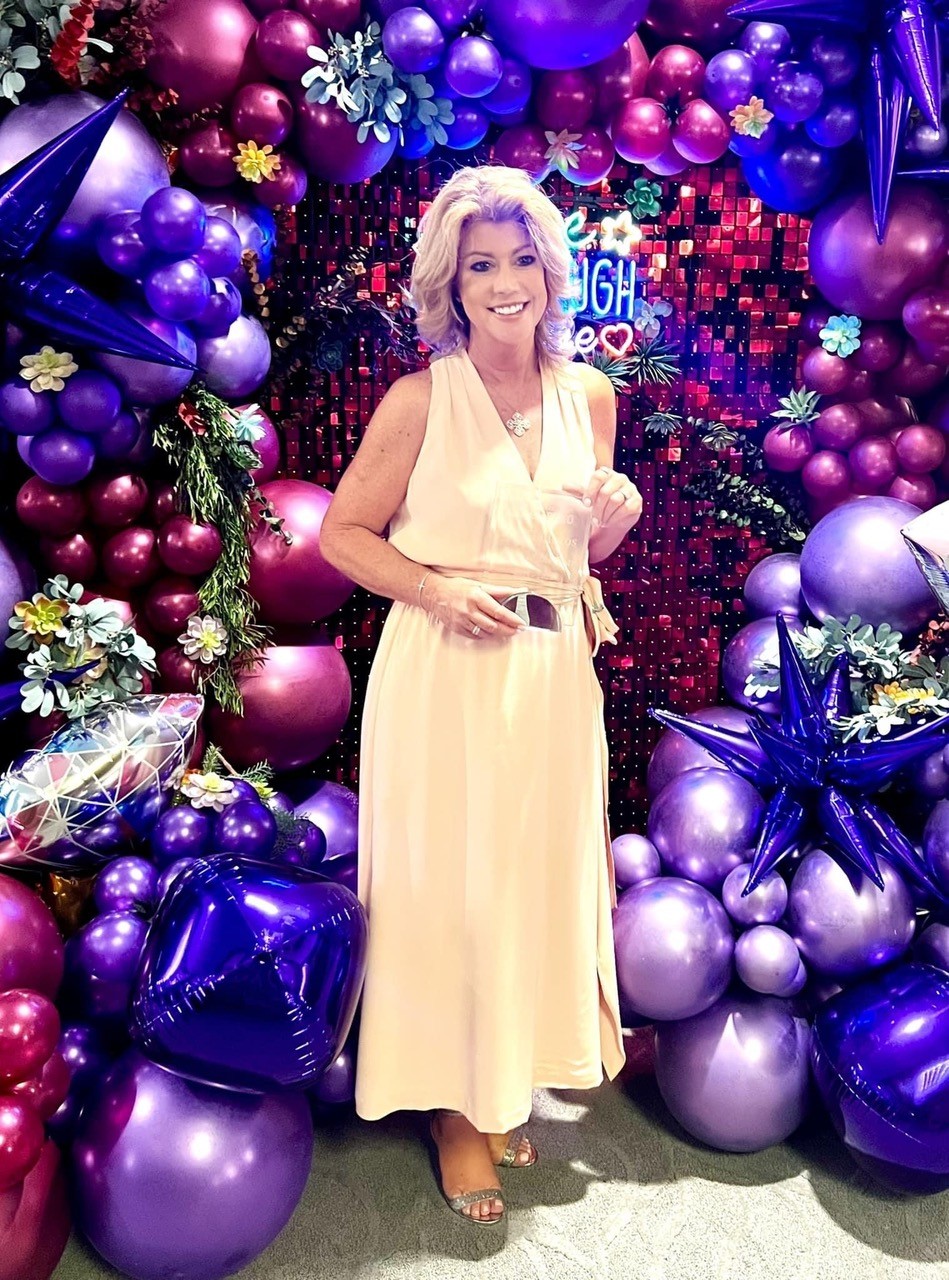 Active Member of the Year Award: Joy Gallegos
The Active Member of the Year Award is given to an individual that has gone above and beyond her placement.
This year our Active of the Year was a Provisional in 2017, her first Active year in the League was 2018-2019.  Words to describe this member are vivacious, outgoing and energetic. Members also stated that she radiates happiness and kindness and handled all her increasing responsibilities with grace and tenacity.  She has taken much of her own free time and resources to making our League run more smoothly this year.  Some history, this member quickly found her love for all things Fair, served on Fair Decorations, Volunteer Support Chair, Mercado Chair, served on the Nominating Committee.  She has hosted us at the Zoo all year long, found us space to have committee meetings and most recently orchestrated move for us to our new temp HQ and an Open House, creating a warm and inviting new home for us at Dew Drive on a very tight budget.  She made it look effortless and easy, but I assure you it was not.  In addition, she helped step in for Armida while she was out, helped with Women's Summit and Storytellers décor and she oversaw making sure May Installation was a night to remember for us all.  Her next adventure is Storytellers 2023.  Congratulations to Joy Gallegos, our amazingly gracious HQ Chair.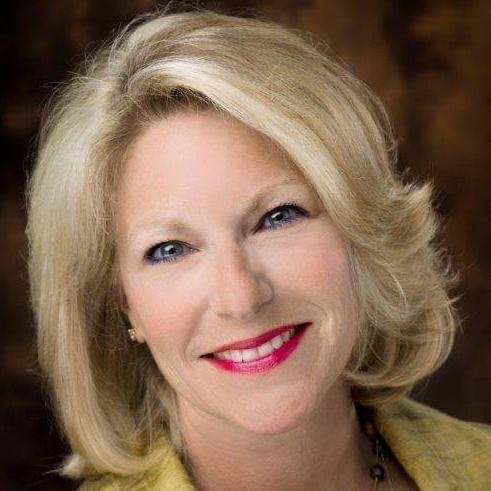 Sustaining Member of the Year Award : Lori Gaman
The Sustaining Member of the Year Award is presented to a member who, through her spirit of commitment to the standards, ideals and purpose of the Junior League, has contributed in an outstanding manner. This year's honoree's contributions are a wonderful example of the deep and lasting impact made by Sustaining Members.
Congratulations to our 2021-2022 Sustainer of the Year, Lori Gaman.  She is a 27-year member of the Junior League, this woman has been extremely generous to our organization and our membership for many years, and this year was no exception! Just to highlight some of her many accomplishments in JLEP:  she served on and chaired Publications, helped with Cookbook development for seasoned with Sun and Fun, served on Nominating, was the VP of Communications, VP of Administration, the CRI Chair, VP of Community, Provisional Chair and is a past President.
She and her husband have generously donated much of their beautiful handiwork to help improve the organization and storage of our league including this year.  She is the "hostess with the mostess", loves to cook, has good taste in wine and although gets up very early in the morning for work, has been known to host many JLEP meetings at her home into the wee hours.
Words used to describe her are straightforward, goal orientated, a huge supporter with a mind for finance and a heart for League.  She has been a Sustaining Advisor and most recently served on Project Review in 2020-2021, as the Sustaining Advisor to CRI in 2021-2022 and will be the Sustaining Advisor for Provisionals next year.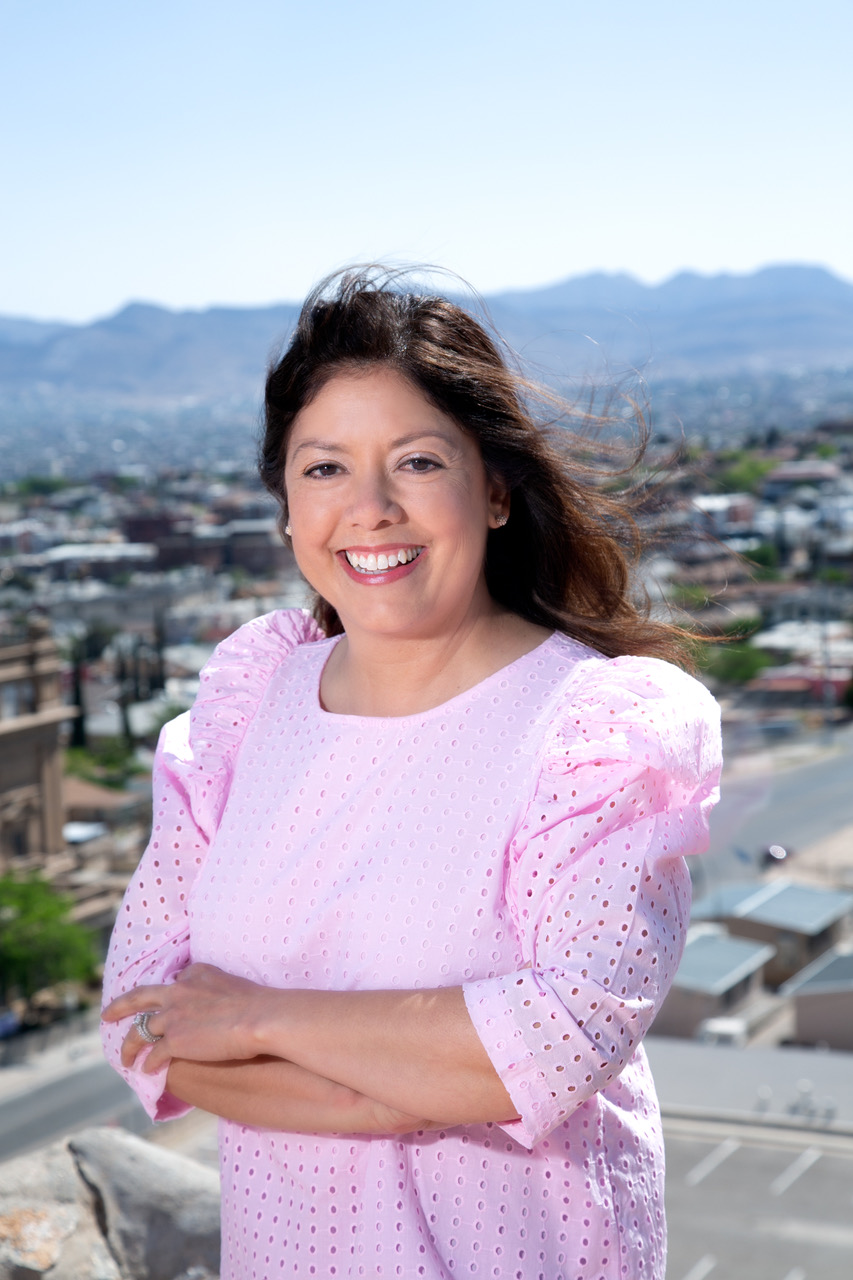 Julia Gilbert Award: Debi Hicks
The Julia Gilbert Award was created to honor Julia Gilbert – one of Junior League's members with a heart of gold.  She passed away in 2014.  Julia was an Active member of League for almost 25 years.  She had a servant's heart and was dedicated to the service of others. She was a person of integrity, and she always kept her word. Her passing was devastating.  In order to ensure that her beautiful legacy live on forever, her fellow Junior League members worked to create an award in her honor.  It is with great pleasure and honor that we announce this year's recipient of the Julia Gilbert award, our current Resource Development Chair (RDC) Debi Hicks.
Debi shined extra bright this year, reflecting her rays onto us all and showing so many of the qualities Julia Gilbert embodied.   Debi does everything with her whole heart, and what a perfect way to honor her because the Julia Gilbert Award is a heart shaped award.
Debi Hicks is a total powerhouse!  She was a provisional in 2009-2010 and hit the ground running after that.  She has worked on the Provisional Committee, Resource Development Committee, Christmas Fair Merchant Committee, and Developing Dreams Committee.  From there her leadership skills were clear and she went on to chair and has been our Eco Garden chair, our Mercado del Sol chair, Nominating Chair, and is our current Resource Development Chair.  She was also our VP of Membership in 2019-2020 and our VP of Administration in 2020-2021.
Our league is lucky to have her, and we are honored and humbled to have worked alongside her.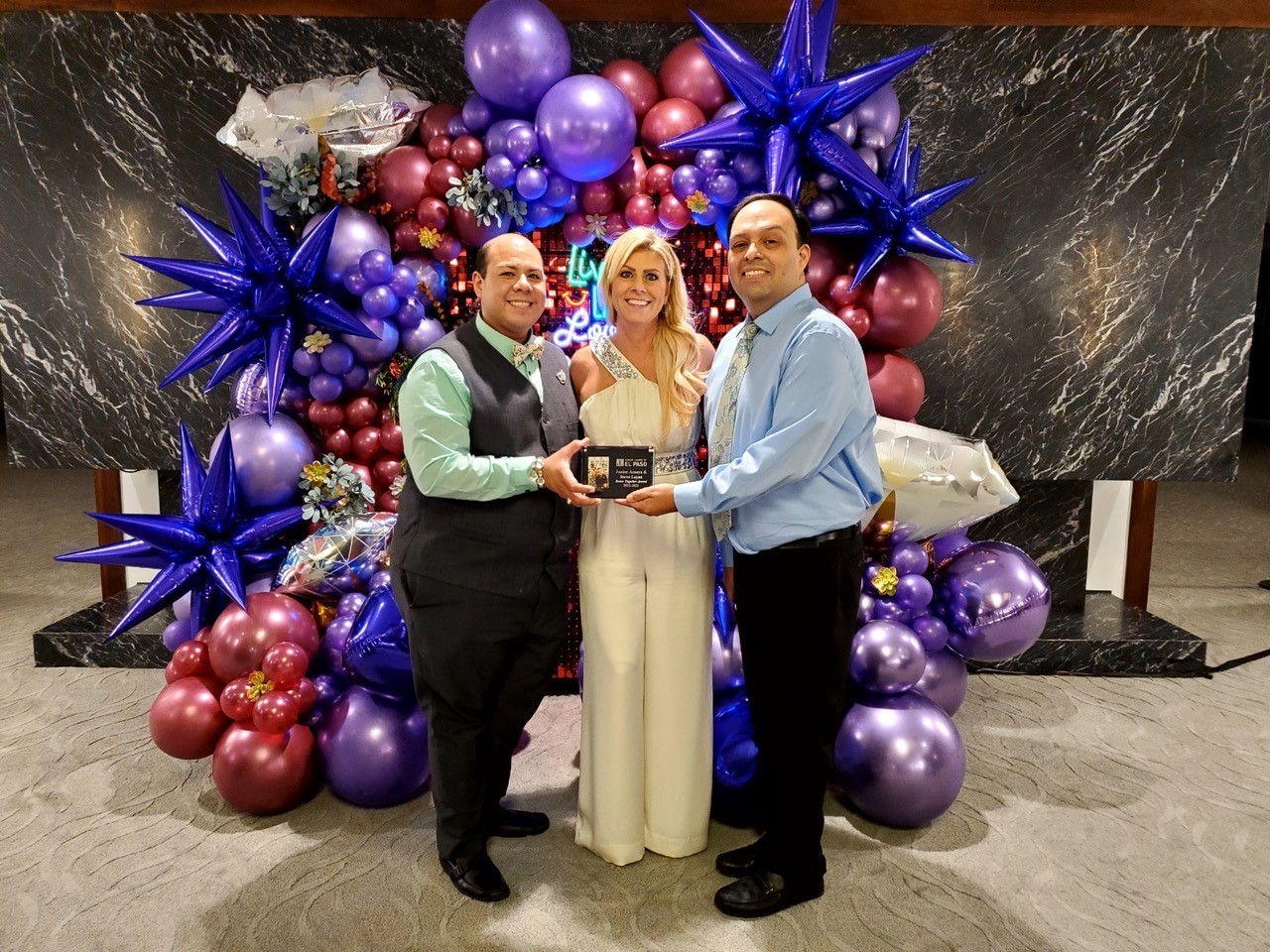 Better Together Award:  Junior Amaya and Steve Lujan
This Award was started in 2019-2020 by Past President Luby Prodonavic Nutis, called the Better Together Award and has been carried forward the last 2 years.  It is given to someone who embodies the spirit of Luby's Presidential theme and the current AJLI theme, Better Together:
This year, this award goes to two very special people.  You cannot miss their big smiles, special flair and can-do attitude, volunteering to help JLEP and taking time out of their busy lives – it has been invaluable to our membership and especially these two fundraisers.  They have spent countless hours of their time, been the icing on the cake and extra sets of hands, asking for nothing in return.  To quote Laura Gunter, what didn't they do for me, they were my ANGELS!  And Rebecca, their generous and giving hearts make you fall in love with them instantly.  They are driven, creative and have a love for all that they do.  Thank you, Junior Amaya and Steve Lujan, for helping not only with Fair (over the years, especially 2017 and 2021) but also Storytellers this year and our new Women's Wellness Summit.  You truly embody "Better Together"!