The Provisional Project is a collaborative effort of the Junior League of El Paso's  newest members know as the Provisional Class.  It's purpose is to teach the Provisional Class leadership, planning, cooperation and voluntarism.  The project must have a charitable purpose and may not be religious or political in nature.
2016-2017 Provisional Project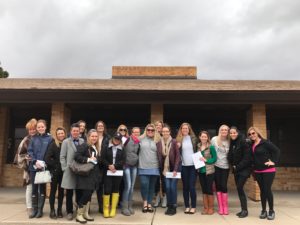 The 2016/2017 Provisional Group is excited to announce our group project. We have partnered with The Lee and Beulah Moor Children's Home to assist in redecorating one of their 8 cottages. The Malone Cottage was built in 1959, and has housed boys between the ages of 11-17 up until last August when the cottage was condemned for non-livable conditions. The home's roof and ceilings were recently redone by Desert View Homes who is also still constructing new restrooms that are anticipated to be complete by February. Our project will include furnishing and decorating the cottage to make it welcoming, comfortable, and move in ready to house boys that are currently on the Home's wait list. This project will have instant impact for this great organization in our community and what we put together will be in place for many years ahead to house boys in the future.