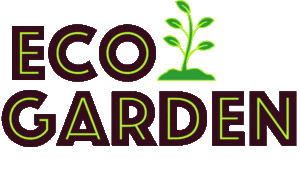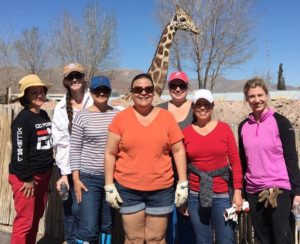 The Eco Garden committee has been hard at work this year caring for the keyhole gardens created last year, expanding the educational component, and building new gardens. All new members went through a half day orientation, led by Renee Neurt, Director of the El Paso Zoological Society, where we learned about the future plans of the zoo and how the Junior League of El Paso is helping them reach their goals. We have spent time taking care of the 6 existing keyhole gardens currently at the zoo, built by last year's committee, and have been able to see how much they are being used. The zookeepers use the eggplant, cucumbers, and tomatoes along with the herbs, hibiscus, and marigolds in enrichment activities for the animals.
Currently, the Eco Garden committee is working on expanding the gardens. We have begun building 3 more keyhole gardens, including a clear Plexiglas garden that will allow visitors to see how the gardens are built and how they form rich earth that nourishes our growing plants-all with recyclable and composing material and very little water. Donations of cardboard, shredded paper, leaves and hay were used to build the new gardens, which will be planted in the Spring. Working with the zoo staff, we have also planted winter vegetables including beets, red kale, and various wither squash in the existing gardens for the animals to enjoy.
The final part of our project focuses on developing an educational component for teachers and the general public. We will be creating signs for the gardens that explain what keyhole gardens are, how they are made, and the benefits to us and our environment when we compost and recycle. In addition, we will be developing a docent curriculum that will be delivered by the zoo staff and creating an educational booklet for visitors to take with them. For teachers, the Eco Garden committee will create a field-trip curriculum with a hands-on project for children. Overall, we have a very exciting year planned and a great group of ladies working on the project.